We service and repair hot-side food equipment to keep restaurant, hotel, and commercial kitchens running.
24/7 Emergency Service
If something breaks after hours (hey, it happens), don't fret. Our technicians come to you 24/7. Call 604 623 7876.
On-site and Off-site Repairs
Schedule a repair at your location during regular business hours, or send us your smaller equipment and we'll repair it in-house.
Kitchen Equipment Installation
We install and commission equipment to manufacturers' specifications.
Maintenance
Keep your kitchen equipment humming. Schedule regular predictive maintenance tailored to your kitchen's needs.
Parts
Tell us what you're looking for—make, model, and serial number—and we'll get it for you.
Warranty Repairs
If your equipment is under warranty, let the manufacturer pay. We provide warranty repairs for over 30 manufacturers.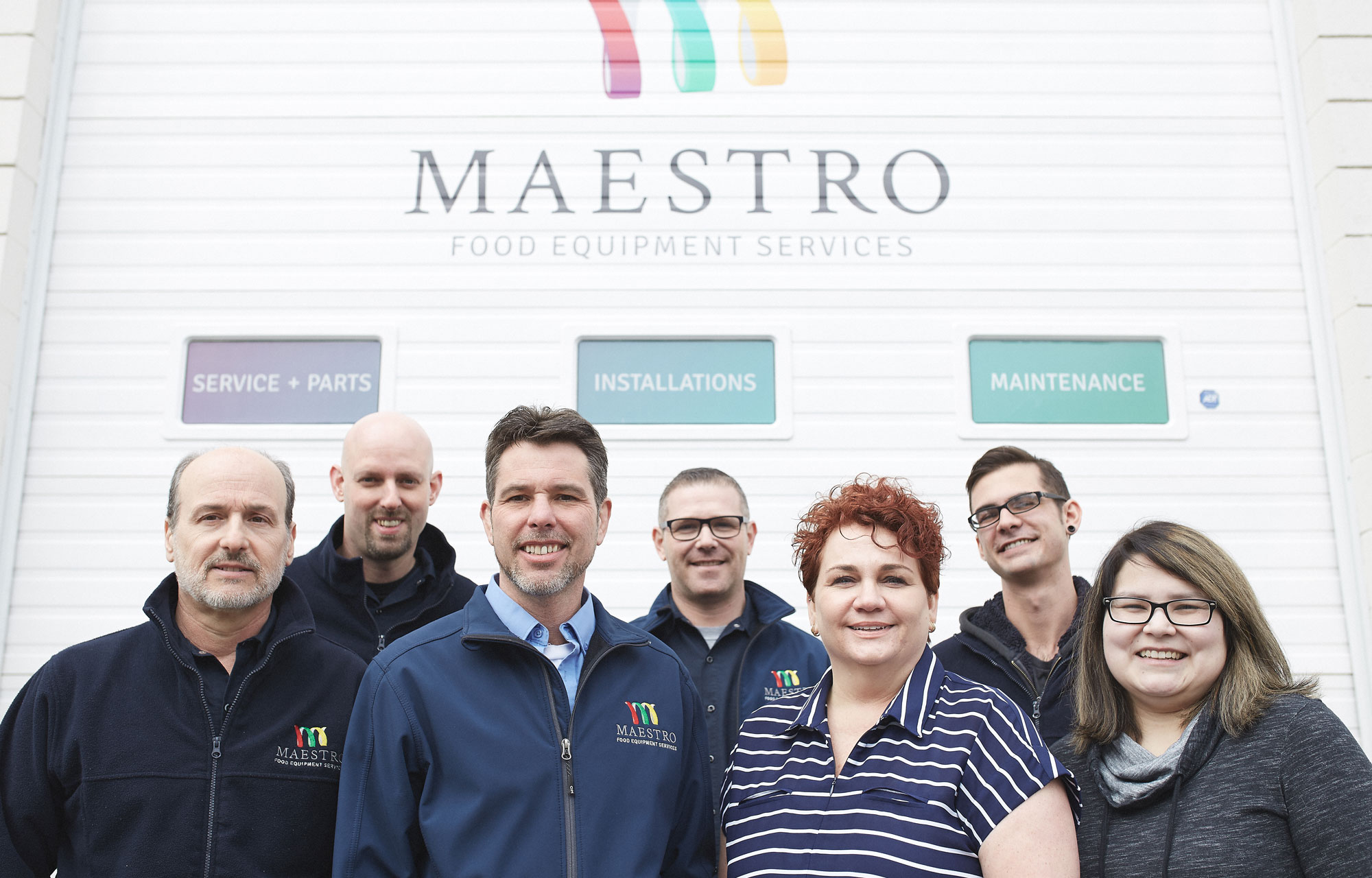 We're a family-run business that gets a real kick out of kitchens with equipment that runs effortlessly. Our technicians are top notch. Our customers are happy. And our team is ever-eager to help you keep your kitchen—and your business—humming.
"Maestro's knowledge, reliability and professionalism have given us the confidence to have them as our single source for servicing equipment in our kitchens and outlets."