We're a full-service kitchen repair shop
We service most makes and models of steam, gas, and electric commercial kitchen equipment, including (but not exclusive to):
Char Broilers
Combi Ovens
Convection Ovens
Conveyer Ovens
Deep Fryers
Mixers
Pizza Ovens
Ranges
Skillets
Steamers
Toasters
Warewashers
Pizza Ovens
Ranges
Skillets
Steamers
Toasters
Warewashers
24/7 Emergency Service
Day or night, when sh*t hits the fan, call us at 604 623 7876. We'll dispatch a local and qualified technician to your location quickly; equipped exclusively for hot side commercial equipment repairs.
Plus, you don't even need to be there. We email work orders to wherever you are—so you know what the problem is, what the solution is, and how much time and money it'll take to get up and running as soon as possible. Transparency is everything!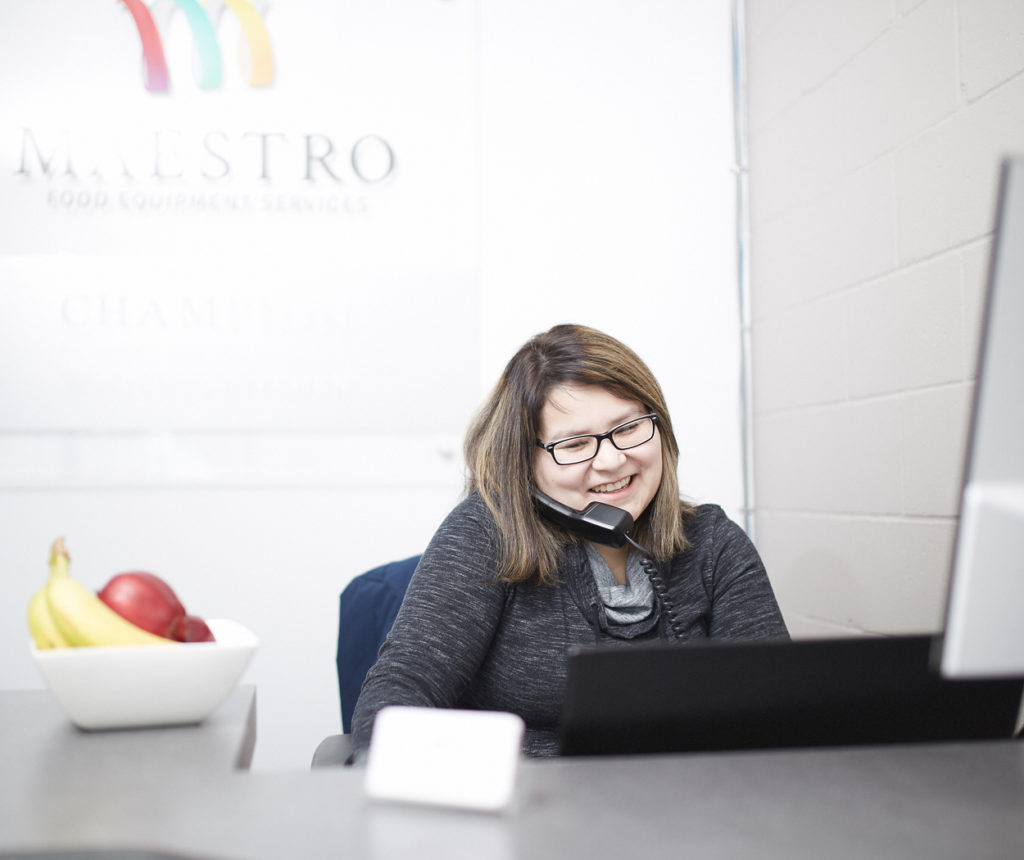 On-site and Off-site Repairs
Whether you need a single knob replaced, a new fancy motherboard configured (and anything in between), our experienced technicians will come by your location during regular business hours to fix it—fast! Smaller equipment like panini grills, mixers, slicers, TurboChefs, and microwaves can be serviced in our shop. You can either drop it off or call us to pick it up.
For emergencies, ask us about our loaner TurboChef.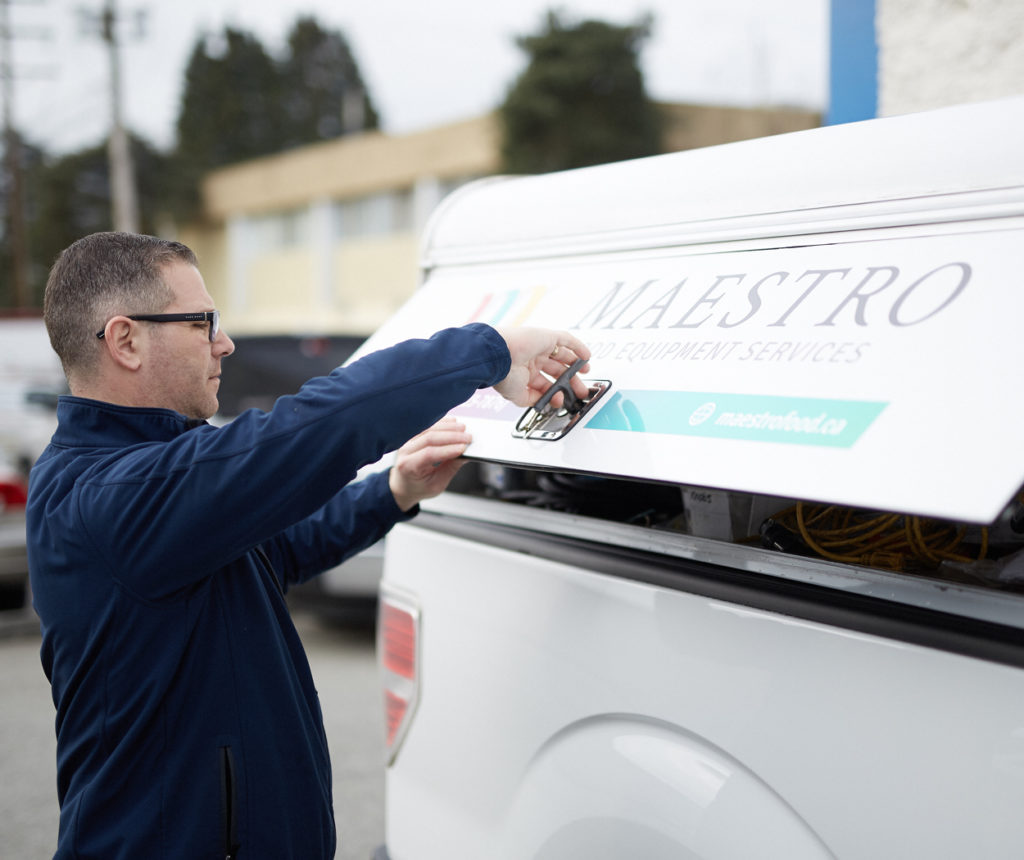 Kitchen Equipment Installation
Installations shouldn't cause kitchen mayhem. Our technicians install all types of cooking equipment from simple machinery to complicated computerized units in all sorts of kitchen environments—restaurants, prisons, schools, care homes, food trucks and more. And we do it with little interference with your day-to-day kitchen operation. So you can keep the kitchen hopping!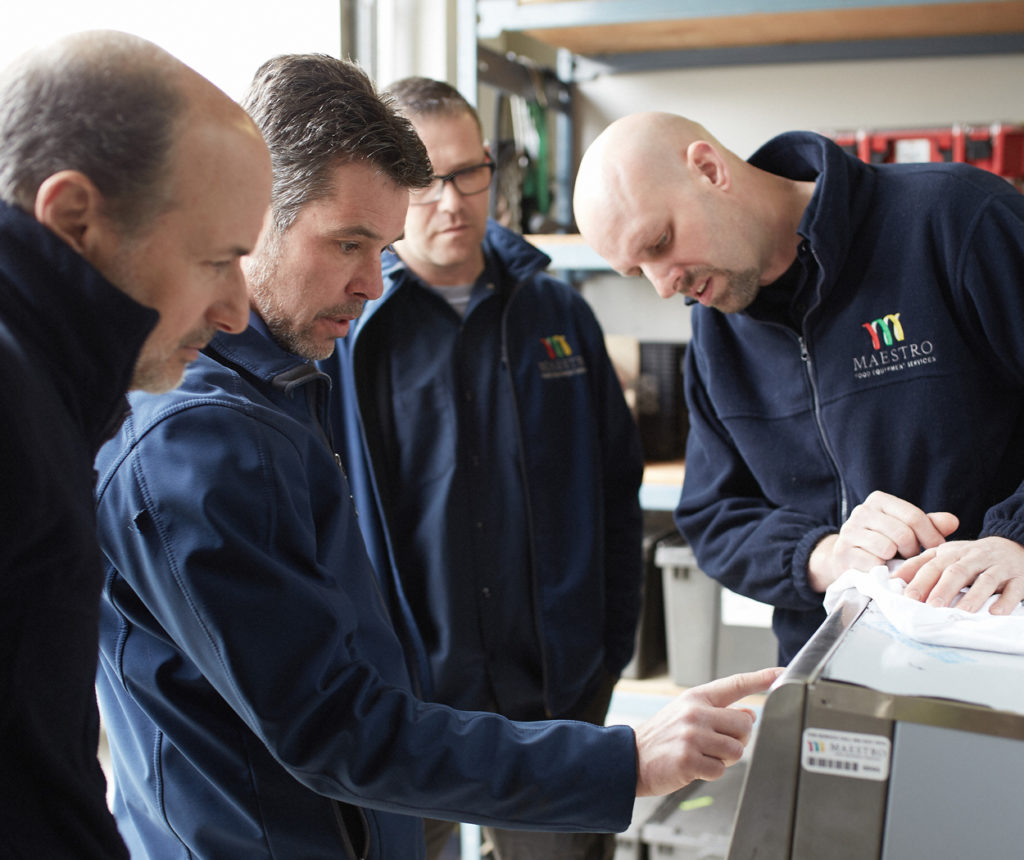 Maintenance
When you take care of your equipment regularly, it lasts longer. Our certified technicians provide our Scheduled Maintenance Program customers with:
Priority scheduling
Maintenance reports including recommendations for future service
Repair and parts replacement estimates
Pilot and burner cleaning and adjusting
Thermocouple replacements wherever necessary
Thermostat calibration
Valve lubrication where required
Overall visual inspection of all component parts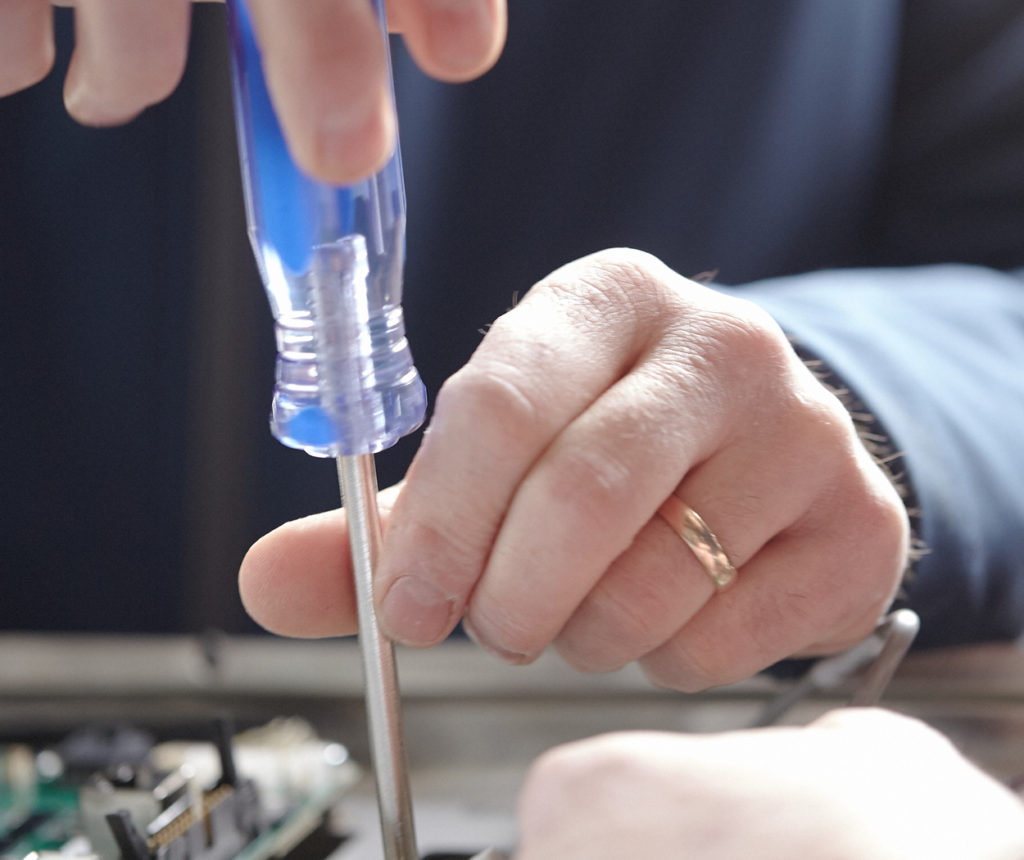 Parts
Give us your grunt work—parts sourcing! Provide us with the brand, model, and serial number of your equipment and of the part you need, and we'll connect with our vendors to find exactly what you're looking for. We stock several brand name and commonly used parts. We will also happily order in more obscure parts as needed.
Warranty Repairs
We are an Authorized Service Agent (ASA) for over 30 manufacturers. If your equipment is under warranty, we can fix it. We can also answer most warranty-related questions and concerns.
To schedule a warranty repair, contact the equipment manufacturer or the company you purchased the equipment from to discuss your equipment problem and the terms of your warranty.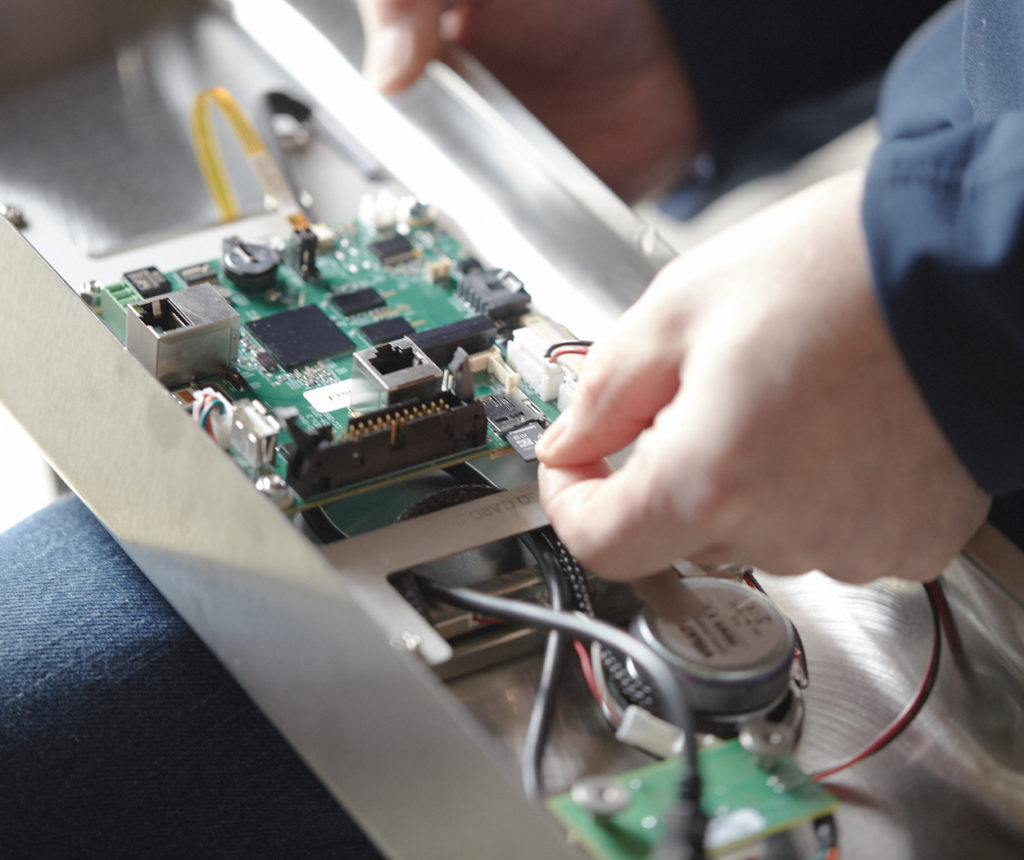 "Since 2008 Maestro Food Equipment has worked with us on installation and commissioning of new equipment, preventative maintenance and emergency repairs. Maestro's service is responsive, intelligent, thorough and professional."
Manufacturers we work with
Accutemp
AJ Antunes
Alladin Temp Rite
Allied Engineering
Alto Shaam
Amana
American Range
Anvil
APW Wyatt
Bakers Pride
Bellaco
Berklee
Blakeslee
Blodgett
Blue Seal
Bradley Technologies
Champion
Cleveland
Cookshack
CresCor
Douglas Machine Corp.
Doyon
Duke
Dynamic
Earthstone
Electrolux
Escan
Eurodib
Fagor
Franke
Frymaster
FWE
Garland
Globe
Groen
Hatco
Henny Penny
Hobart
Holman
Imperial
Jackson
Jet Tech
Keating
Lainox
Lamber
Lincoln
LVO
Merco
Middleby
MKE
Moffat
Montague
Moyer Diebel
Naboo
Nieco
Nu Vu
Orved
Panasonic
Pitco
Prince Castle
Quest
Rational
Resfab
Robotcoupe
Rotor
Round Up
Royal
Salvajor
Sammic
Servewell
Sirman
Southbend
Spar mixer
Star
Steamcan
Sunkist
Super Hot Boosters
Thermatek
Thunderbird
Toastmaster
Turbochef
Unox
US Range
Vitamix
Vollrath
Vulcan
Winston
Wolf
Wood Stone
XLT Ovens
And others